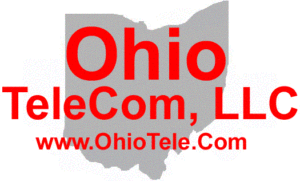 800-821-2686
Columbus:
614-420-4572
2783 Martin Rd.
Dublin, OH 43017
Cincinnati:
513-926-6186
9891 Montgomery, Rd.
Cincinnati, Ohio 45242
Dayton:
937-222-2269
2324 Stanley Avenue
Dayton, Ohio 45404
Local Technicians equal Great Service!!
Vertical Summit — Communications for the Upwardly Mobile
A turnkey 4 Line 8 station systems with
4 Phones, Voice Mail and Auto Attendant begin at

$1,600.00

installed
in the Columbus, Cincinnati and Dayton Metro Areas!
Ask about our exclusive 5 year parts and labor warranty!
Call now to schedule your onsite demonstration!!!
800-821-2686
Vertical Summit System Brochure

Two Sizes:
2-50 Users PDF Brochure
40-420 Users PDF Brochure
User guide PDF
Whether you have 2 phones or 400, now you can have it all – with the versatile Vertical Summit™ unified communications (UC) platform. More than a simple phone system, the Summit gives you cost-effective options that add up to real-time communications and bottom-line business benefits with the ability to easily – and affordably – migrate from analog to IP for true mobility and more. Simple to set up and administer, the Summit's optimized IP/TDM hybrid architecture gives you all the standard features you need while supporting more advanced UC and mobility applications, so you can communicate and collaborate seamlessly wherever your business takes you. The Vertical Summit offers standard call handling features including one-touch call transfer, call recording, Caller ID and music on hold. Integrated applications offer more advanced voice workflows including automated routing through a multi-level auto attendant, robust call routing engine, voice mail with email notification, and the ability to extend your workflow beyond the phone with the Vertical Summit UC
mobile and desktop clients. Take your business communications to new heights with the Vertical Summit, the affordable solution for your mobility and communications needs.
Simple Administration
Vertical Summit is simple to set up, maintain, and use ensuring you can stay focused on your business. Manage the system from any web browser through the HTML5 based admin. The Vertical Summit also offers simplified wizards for basic tasks.
Simple User Interactions

One-touch feature access using programmable phone buttons


UCS Desktop Client for rich in-office features


UCS Mobile Client for on the go access to features


IP Attendant software for simple operator/receptionist duties


Voicemail via e-mail


Optional click to call software to make dialing from your PC as
easy as clicking on the phone number
Simple Voice Over IP
Voice Over IP phones and trunks are easy to implement as well. Every
Vertical Summit includes built-in VOIP support and comes with
starter licenses. It's simple to convert your office to net-generation
VOIP phones and reduce monthly trunking costs by upgrading to SIP trunks.
Mobile
Vertical Summit offers an affordable mobility solution for your business. Each system includes starter licenses UCS Desktop and Mobile clients. The Summit's UCS clients give you seamless, single-number connectivity to customers, co-workers and features from your PC or smartphone, so you can:


Make, receive and transfer calls from anywhere with one touch


Ring your mobile client and desk phone at the same time
to pick up wherever is easiest


Access directories, call logs, paging and other system features
with the tap of a finger


Automatically synchronize contact directories


Send and receive secure IM, text and broadcast messages


Share applications, white boards and desktops in real
time


Record calls with a single click


Conduct 3-way conference calling Summit UCS Desktop &
Mobile Clients

Vertical Summit — Communications for the Upwardly Mobile


Two sizes. More ways for small to mid-size businesses to more cost-effectively service customers, collaborate and work anywhere.


UCS Desktop & Mobile Clients for multimedia collaboration & call control capabilities


Enhanced IP Call Recording capabilities


Real-time presence-based call routing & management at a glance


Secure IM


6-way videoconferencing


1:1 mobile video calling


ClickCall direct dialing from Web pages & other Windows-based files


Dedicated Hospitality telephony feature set


Easy to use GUI-based system configuration
Key Features:


UCS Desktop Client with Voice (Softphone)


UCS Mobile Client


Presence


Voice Conferencing


Call Recording


Voice Mail w/Email Notification


Automatic Call Distribution (ACD)


Auto Attendant


Mobile & SIP Extensions


Green Power Save
The versatile Vertical Summit™ platform includes advanced VoIP technology that supports low cost SIP trunking, on/off-premise mobility, remote connectivity and multi-site networking to give your small business cost-effective options that add up to real-time communications and bottom-line benefits. Its optimized IP/TDM hybrid architecture gives you the ability to easily migrate from analog to IP with a comprehensive feature set, advanced mobile device integration and optional UC capabilities suitable for both single-site and multi-location businesses.
Easy expandability
The Vertical Summit system includes two IP ports, two standard Summit Unified Communications Solution (UCS) Desktop Client with Voice softphone licenses, and two Summit UCS Mobile Client licenses. The Summit is built on a multi-cabinet architecture that allows four types of basic system units and one expansion unit to configure a dynamic system that delivers cost-effective communications and affordable expandability to small and midsize businesses. The Summit is also compatible with the Vertical SummitTM 800, as well as Vertical's SBX IP and MBX IP platforms, so you can quickly network over 250 sites together while creating a simple migration path to the full-feature and cost-saving benefits of the Summit's built-in VoIP technology. Simple installation and maintenance The Summit features advanced HTML5-based Web administration for intuitive system configuration and maintenance. The Install Wizard guides users through the basic installation in a series of simple steps in English or other local languages.
Rich features and applications
Along with all the basic features and functions of a sophisticated phone system, such as one-touch Call Transfer, Caller ID, MOH, etc., the Summit delivers more advanced capabilities including an integrated multi-level Auto Attendant, and voice mail with both mobile and e-mail notification.
Leverage the full capabilities of the Summit with additional licensed applications for even more powerful features and functionality including videoconferencing, the ability to place calls directly from Web pages, and advanced call recording capabilities including automatic and/ or on-demand recording of calls from any phone connected to your system.
Call now to schedule your onsite demonstration!!!
800-821-2686
IP Telephony Business Phone System
Whether you're moving to a new office or opening a brand new one, If you're looking for a IP Telephony Business Phone System in 2018, there are several questions you need to answer first. Do you need a full phone system that includes physical office telephones, or could your business get by with a virtual phone service that relies on mobile devices instead of traditional office phones? IP Telephony Business Phone System choosing the right business phone system for your new location is critical. An office move is the perfect time to make the transition to a cloud-based VoIP phone system that puts your company ahead of the curve.
IP Telephony Business Phone System
If you do need office telephones, what kind of service do you want? You need to choose between a traditional landline telephone service, which is provided by a local or regional phone company, and a Voice over Internet Protocol (VoIP) system, which runs over the internet and is offered by a multitude of providers.
IP Telephony Business Phone System
If you choose VoIP, IP Telephony Business Phone System do you want to house the system at your business (on-premises) or have it hosted by your service provider (cloud-based)?
We will help you answer those questions, but if you already know IP Telephony Business Phone System what you need and just want to see IP Telephony Business Phone System our recommendations for the best business phone systems, visit our best picks page.
his is arguably the most important feature on any new system. Day and night greetings ensure IP Telephony Business Phone System your business never misses a call (day or night) and they sound incredibly professional. It's so much better than the alternatives:
IP Telephony Business Phone System
The phone ringing out
Callers getting frustrated trying to get through
Potential customers giving up and calling your competitors!
But how do they work?
It's so simple but so effective. For example, if your receptionist hasn't picked up after 5 IP Telephony Business Phone System rings the system will pick up the call for you and greet them with your own customised message. "Thank you for calling ACME incorporated, your call is important and we will be with you in just a moment…"
Some phone systems can even answer multiple callers at once. While other phone systems allow you to present callers with options to choose from such as "press 1 for sales, Press 2 for admin etc". This is great for very large IP Telephony Business Phone System companies with multiple divisions or for small companies without a receptionist.
IP Telephony Business Phone System
No matter which option you select for your business and IP Telephony Business Phone System customers, the result is you will never lose another IP Telephony Business Phone System opportunity, compromise professionalism or hurry through one call simply to take the next! You will now give every caller the best impression, every time.
With an Infiniti solution you can also program the system to answer with time specific messages at IP Telephony Business Phone System different times of the day, week or year. That's intelligent call management!
Some phone systems charge for this whereas many now include it at no charge. Make sure you do your homework if IP Telephony Business Phone System this feature is important to your business.