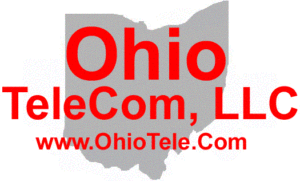 800-821-2686
Columbus:
614-420-4572
2783 Martin Rd.
Dublin, OH 43017
Cincinnati:
513-926-6186
9891 Montgomery, Rd.
Cincinnati, Ohio 45242
Dayton:
937-222-2269
2324 Stanley Avenue
Dayton, Ohio 45404
Local Technicians equal Great Service!!
Our seasoned technicians will service your existing telephone, voice mail, public address, network and camera systems!
New, Used and Refurbished Telephone Systems
Maintenance ~ Technical Support
Adds ~ Moves ~ Changes
Repair ~ Refurbishment
Voice Mail ~ Auto Attendant
Public Address ~ Signaling Alarms
Cell Phone Boosters and Repeaters
Telephone Cabling ~ Network Cabling
CCTV ~ Camera Systems ~ Video Monitoring
From current to obsolete, large or small we service them all!
We are a full service and installation contractors. Ohio Tele-Net has extensive experience in both designing and installing low voltage systems. Our specialty is quality, both in design and workmanship. We use only the highest quality materials, protecting your investment and ensuring your hardware will last for years to come. We service residential and commercial customers in the Columbus, Cincinnati and Dayton metropolitan areas. We will visit at your job site and advise you based on your budget and requirements, what is the best solution and gear necessary to achieve your goals. After the installation we will give you the necessary training so you can be familiar with the system. Afterwards we will provide warranty and service to maintain the system.
Ohio Tele-Net is your turnkey system provider in the Cincinnati, Columbus and Dayton metropolitan areas.
Call now to schedule your appointment!!!
800-821-2686