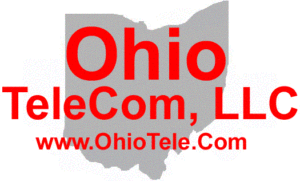 800-821-2686
Columbus:
614-420-4572
2783 Martin Rd.
Dublin, OH 43017
Cincinnati:
513-926-6186
9891 Montgomery, Rd.
Cincinnati, Ohio 45242
Dayton:
937-222-2269
2324 Stanley Avenue
Dayton, Ohio 45404
Ohio's Public Address Expert!!!
Overhead Paging, PA and Public Address Systems
Our experienced technicians are trained on all kinds, types and sizes of overhead paging, Paging Speakers PA and public address systems. Old or new, large or small we have serviced them.
Night ringers, volume controls, feedback eliminators, event timers, horns, bells and whistles. Manufacturers like Bogen, Wheelock, Valcom, Atlas and Viking. We service them, we install them and we aren't guessing, Paging Speakers we know them.
We have many amplifiers, horn speakers, ceiling speakers and repair parts in stock at our office to get your system up and operating the same day. We have an extensive supplier network that can provide us with almost any equipment including unusual and outdated brands. We can usually have your system operational by the next morning.
Click here for more information.
Our Recent PA (Public Address) system project spotlights.
A local college upgrades it's public address notification system and Ohio Tele-Net is here to help.
Public Address System humming, speakers not working and blowing amplifiers.
Popular Overhead Paging upgrades and add ons:
Call now to schedule your Public Address PA System Overhead Paging appointment!!!
800-821-2686
We provide a range of public address (PA) systems and peripherals, including microphones, microphone stands, mixers, signal processing equipment, power amps, cables, speakers, and speaker stands.
Our PA systems have supported events in auditoriums, gymnasiums, arenas, corporate events, campus sound and stadiums.
Ohio Tele-Net LLC supports a full range of PA systems for a variety of events. Simply let us know your budget and venue, and we'll design or provide the best system for you.
If you expect to be moving around frequently onstage, or require audience participation, we recommend a wireless system. For those concerned about interference, or looking for a more affordable option, we can create a wired system.

https://www.facebook.com/Ohio-TeleCom-LLC-164391110287531
https://www.yelp.com/biz/ohio-telecom-dayton