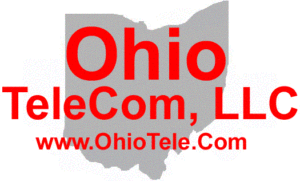 800-821-2686
Columbus:
614-420-4572
2783 Martin Rd.
Dublin, OH 43017
Cincinnati:
513-926-6186
9891 Montgomery, Rd.
Cincinnati, Ohio 45242
Dayton:
937-222-2269
2324 Stanley Avenue
Dayton, Ohio 45404
Local Technicians equal Great Service!!
New Business Telephone Systems
Today, a business owner has many choices to fill the void of a new business telephone system. As in any industry the competitive nature of the telephone system industry doesn't allow for one companies technology to stand out for long. If a new and outstanding feature is added to a business telephone system by one manufacturer it is quickly replicated and re branded by another telephone system manufacturer and within a year or two every major player in the business telephone system industry has introduced the new telephone system feature into their product line.
A business phone system is an advanced calling network designed to improve communications for small and large organizations—and everything in between. Because business phones are designed to handle the complex needs of businesses, like customer service calls and call routing to get calls to the right person, office telephone systems have capabilities beyond what you would find on a typical residential telephone service.
Some of the most useful capabilities of a business telephone system include the following:

Multiple lines, allowing your business to speak with several customers at once

Voicemail, that stores messages and makes retrieval possible, even when you're away from the office

Auto Attendant that can answer the phone for you and direct callers to the appropriate extension

Conference calling that allows for more than two people to be on the same call—a great benefit for meetings, especially with remote workers

Messaging On-hold to let callers know that they're still on an active line
There are a few different types of telephone systems suitable for small office or business use: multi-line, VoIP, PBX, and Cloud-based phone systems. These office phone systems are differentiated primarily by the technology used and the cost and the service provider. Most of the communications functions of one type of system can be replicated on the other systems, but the cost to do so can vary drastically.
Conventional Office Telephone System
Conventional office telephone systems use the same wiring that has been used for years so there is rarely additional infrastructure costs such as wiring upgrades.
New IP Business Telephone Systems
Mobile Business Telephone Systems
Converged Telephone Systems
Cloud Business Telephone Systems